Ausnviro delivers the first 6 Star NABERS Energy Rating in Victoria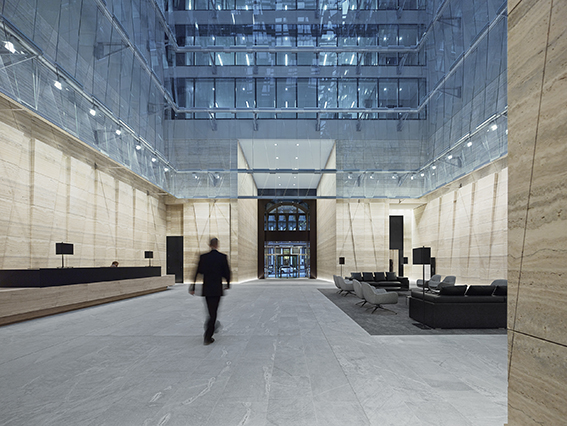 171 Collins Street has become the premium benchmark of commercial office energy efficiency in the Melbourne CBD and the entire state of Victoria. This achievement also makes 171 Collins Street the first multi tenanted building to achieve the 6 star NABERS maximum in Australia without green power.
The property is owned by a joint venture of CBUS property and Charter Hall. 171 Collins Street features many cutting edge sustainability and energy efficiency initiatives, however, the building was designed to reach only a maximum of 5 stars NABERS energy.
Managing Director of Ausnviro, Jay Gualtieri said:
"We have been working with 171 Collins Street for over two years and from the beginning it was clear this building had good bones to get the 5 stars NABERS certification. When CJ (CJ Harshana Wijewardane – Senior Facilities and Engineering Manager of 171 Collins Street) mentioned in our first meeting the goal of 6 stars NABERS, I knew how pivotal Ausnviro's role would be. Most of the industry is not aware that the difference between 5 stars and 6 stars is 50% less emissions. This is a huge jump unlike lower ratings, NABERS have set a very high bar. At Ausnviro we know the NABERS protocol inside out which place our clients in the best position to succeed and we are ecstatic to play our part in this historic moment for CJ and the Knight Frank team at 171 Collins Street."
Senior Facilities and Engineering Manager of 171 Collins Street, CJ Harshana Wijewardane of Knight Frank Australia said:
"Even with the best engineering and the most innovative technology there is no guarantee of a 6 stars NABERS result. To push a building from an as built design of 5 stars NABERS and half your consumption again to reach 6 stars NABERS is something else. It required an exceptional level of commitment from building management and our trusted contractors. It required experimentation and some failure along the way. In order to grow, learn and progress towards the maximum 6 stars we needed to test the limits of 171 Collins Street. I'm proud to say we achieved our goal and all our hard work has been rewarded."
Hat's off to the team at 171 Collins Street, the first 6 star NABERS Energy Rating without green power in Victoria.
Form more information on Ausnviro's services please contact us.