NABERS Energy and Water Certification for Apartment Buildings
The NABERS for Apartments rating is a versatile tool that can not only showcase the sustainability performance of a building but also highlight potential areas where significant improvements to both efficiency and costs can be made.
What is NABERS for Apartments?
The NABERS Apartments tool is an Australian Government initiative aimed at creating market incentives for efficient and sustainable apartment buildings in Australia. The rating is a scale from zero to six and assesses the energy and water performance of the apartments central services.
The tool was developed as a part of the Australian National Energy Productivity Plan's 2030 target to achieve an increase of energy productivity by 40%. It is expected that this tool combined with policy will be able to set the residential sector on a pathway to significant improvement in environmental efficiency.
Why should I rate my apartment building?
A NABERS rating can help assess the energy efficiency of the central services of the apartment building, leading to potential retrofit upgrades that can improve the performance of the building, provide a reduction in greenhouse gas emissions and utility bill cost savings.
The Apartments tool can be used by clients that are increasingly placing value in sustainable lifestyle choices. The integrity of the NABERS tool will provide a platform for comparison amongst the top tier apartments in Australia, such as those involved in the City of Melbourne Pilot.
Receiving a NABERS rating for your apartment presents to present and future owners and tenants that you have a commitment to sustainability while also highlighting opportunities to make cost savings through the increased efficiency of the building.
How will you benefit from a NABERS rating?
A high NABERS accredited rating will lift the profile of your apartment building. Recognition as a leading environmentally efficient building in the residential sector.
Owners and operators of apartment buildings can expect to save money through the audit process which may highlight areas of improvements in the water and energy efficiency. The NABERS Office tool has led to millions of dollars in cost savings to the offices sector and it is expected that this analogous tool for apartments will have comparable results.
Australia's leading environmental specialist, Ausnviro will deliver an accurate, efficient NABERS rating for your apartment.
Ausnviro is a team of environmental consultants with an expertise in NABERS operating for over ten years. We have been involved with the NABERS for Apartments tool since the beginning of its development, becoming one of the first accredited assessors since the tool was developed.
Australia's leading environmental rating specialist, Ausnviro will deliver an accurate, efficient NABERS rating for your Apartment Building.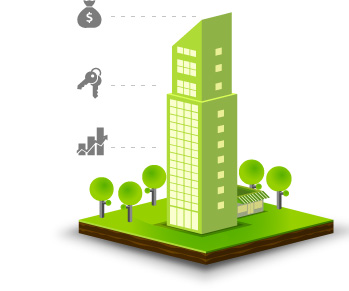 Apartment building owners and managers are under increased pressure to optimise the environmental performance of their buildings.
And the specialists ready to work on your business is Ausnviro – the accredited NABERS rating assessors.
Competitive pricing and significant discounts for multi-year contracts
Enquire now
Call 1300 622 377 now for an obligation-free discussion or enter your details in the form below
An Ausnviro consultant will contact you within the next 2 hours, to answer your questions and discuss your situation.