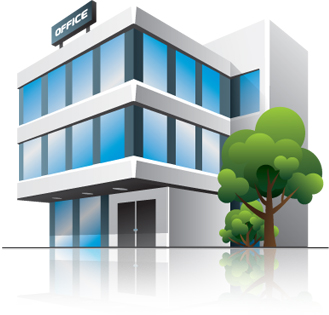 NABERS is the National Australian Built Environment Rating System.
NABERS is a performance based rating system for existing buildings that rates a building on the basis of its historical measured operational impacts on the environment.
Ausnviro is an accredited NABERS assessment company, we promise you the most accurate NABERS rating possible for your Commercial Office, Hotel, Shopping Centre or Data Centre.
Our guarantee to you:
You will receive the most accurate NABERS rating in the shortest amount of time

– our firm specialises in NABERS ratings, so we are able to provide you with an efficient service and accurate rating

Your building will comply with the Government's mandatory disclosure program

– so you can lease, sell, use or sub-let your space legally

We will protect you against your NABERS ratings or BEEC expiring

– we monitor your ratings, remind you when they need updating and do your re-rating for you

You will be able to judge the standard of work contractors have done on your building

– when we provide you with a rating, you will quickly see if contractors you have paid to bring your building up to a high environmental standard have met that standard

Complete transparency

– we are an independent third-party consultant. And providing the most accurate ratings is how we build our business

Plus potential access to two exclusive client-only reports

– which includes a list of no-cost ways that allow you to target specific energy bench marks
Ausnviro is an independent environmental specialist helping you meet compliance and regulatory targets quickly and efficiently.
It's never been easier to go green – and stay green.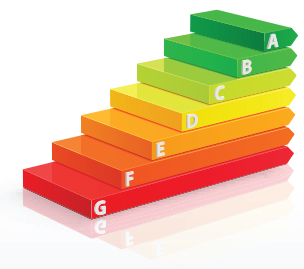 Green buildings' are proven drivers of higher yields and better capital returns, which is why we make long-term planning, not just for compliance today but for growth and return tomorrow, the Ausnviro specialty.
If you're a commercial property manager or corporate sustainability manager struggling with non-compliance issues, Ausnviro can provide specialist solutions.
Ausnviro specialises in assessing the environmental performance of:
Shopping centres
Data centres
We'll give your building an unbiased, third party rating based the environmentally efficiency of Energy, Water, Waste and Indoor Environment.
What's more, Ausnviro can provide you with a Building Energy Efficiency Certificate (BEEC certification) which is part of the Commercial Building Disclosure Laws.
Avoid law suits and fines by complying with the Australian Government's mandatory disclosure program.
If you're selling, leasing or sub-letting office space of more than 1,000 square metres, it's mandatory you have a current Building Energy Efficiency Certificate (BEEC) and a current NABERS Energy rating – and that's where Ausnviro comes in.
We'll make sure your ratings get current – and stay current.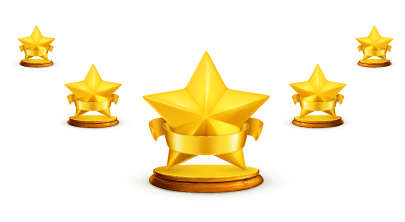 Access your current NABERS rating and BEEC status easily online. Each new rating and certificate remains valid for a maximum of 12 months. As part of our ratings service, we'll monitor the status of your ratings, to ensure they don't expire, which could make your business non-compliant with mandatory disclosure laws.
We'll even send you a reminder when the expiry date is close take care of the re-rating. This way, you can legally promote your building's NABERS Energy rating when advertising it for sale or lease. Because Ausnviro is an accredited NABERS rating and BEEC assessor, you can publicly report, display and promote your NABERS rating and BEEC from Ausnviro.
This could help you list a premium price for your space when you sell or lease it.
(Note: Not all services that provide NABERS ratings and BEEC certificates are accredited. It is illegal to advertise a NABERS rating or BEEC performed by an unaccredited business.)
Rate your own business at your own risk.
Environmental ratings need to successfully stand up to scrutiny. When companies rate their own buildings or have related parties carry out NABERS ratings, conflicts of interest and poor compliance practices can creep into the process. Biased ratings can be counter-productive and may even land you in court. That's why Ausnviro operates as an independent, third party consultancy. There are no conflict of interest in what we do and no bias. Our work can withstand the closest scrutiny. We effectively eliminate the risk of legal action or recourse.
Here´s what our clients say about us…


Ausnviro were diligent, well informed on the NABERS protocol, and sensitive to the needs of working within our tenancies. I found their willingness to challenge the protocol and ask questions to be refreshing and his attention to detail outstanding. Working with Ausnviro on the assessment was a learning experience. I would happily recommend Ausnviro to anyone looking to have a NABERS assessment done on their premises.
John Vaughan | Building Services and Sustainability - Rialto Towers Melbourne


I have worked with Ausnviro on a number of commercial buildings. Their attention to detail and attitude towards their work is commendable. Ausnviro not only takes great care in their assessments, but also takes the time and energy to relay recommendations for improvement. I have no hesitation in recommending Ausnviro for NABERS assessments and BEEC certification.
Ann Nugent | Property Manager - R&W Brisbane


Ausnviro was able to provide an excellent service and made what was quite a complex task come to fruition in a simple, time and cost effective manner.
Matthew Mariani | Senior Property Manager - GormanKelly


Ausnviro has assisted a number of my clients providing advice and quality service. Ausnviro's professional approach and ability to clearly explain new legislation, incentive programs and landlord responsibilities under new compulsory rating schemes has been invaluable. Thanks for your outstanding service and I would not hesitate to recommend you to any building owners requiring assistance with building rating assessments.
Adam Davy | Executive - Colliers International
Competitive pricing and significant discounts for multi-year contracts.
Ongoing compliance issues can be challenging at the best of times. Ausnviro has designed a service that's comprehensive, streamlined and stress-free. The net result for you is simple – more time for you to focus on your core business.
NABERS is not an add-on to our main business — it is our main business.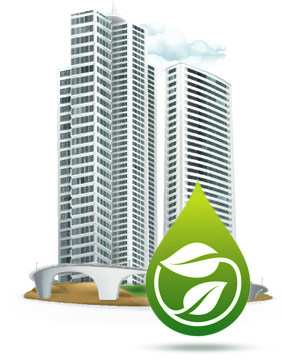 NABERS ratings and BEEC certification are now part of the property landscape. Building owners, managers and designers are under increased pressure to optimise the environmental performance of their buildings. The good news is that a greener building means higher yields and rentals, and better capital growth. The time for best practice compliance planning is now. Ausnviro, Australia's leading environmental rating company, is ready to work on your business.
Get the environmental performance rating for your Corporate Office, Hotel, Shopping Centre or Data Centre now. The success of your business depends on it.
Enquire now
Call 1300 622 377 now for an obligation-free discussion or enter your details in the form below
An Ausnviro consultant will contact you within the next 2 hours, to answer your questions and discuss your situation.