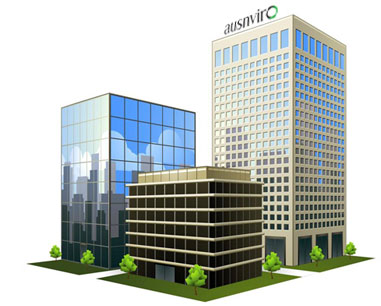 Environmental achievement starts with Ausnviro.
Managing Director, Jay Gualtieri, founded Ausnviro in 2009.
Specialising in effectively communicating and improving environmental performance of commercial property assets, Ausnviro has built a reputation as the best independent environmental consultancy in Australia.
Ausnviro has received high acclaim for services including:
Environmental Compliance
NABERS energy, NABERS water, NABERS waste and NABERS indoor environment and Building Energy Efficiency Certificates (BEEC)
Environmental Tracking & Strategy
Monthly NABERS Tracking (Ausnviro NABERS Mtrack Reports) and Annual NABERS Roadmap Reports (Ausnviro NABERS Roadmap Reports)
Strategic Waste Consultation
Bi Annual Waste Audits (Ausnviro WasteTrack), Strategic Waste Management Plans (Ausnviro SWMP) and Implementation of SWMP including; bin setup optimisation, educating tenants and developing waste protocols.
Sustainability Communication
Including commercial office NABERS case studies and Sustainability Statements for individual commercial office buildings.
Indoor Environment and Wellness
Indoor Air Quality sampling, assessments, reporting and consultation in accordance with Australian standards, NABERS standards and best practice.
Ausnviro's assessors perform independent environmental consultation in the following locations:
Melbourne and Regional Victoria
Sydney and Regional New South Wales
Brisbane and Regional Queensland
Northern Queensland
Canberra
Adelaide
Perth
Hobart
Darwin
To contact Ausnviro about completing your NABERS Rating or BEEC Certification, please click here.
To find out more about Ausnviro's services, please click here.
Enquire now
Call 1300 622 377 now for an obligation-free discussion or enter your details in the form below
An Ausnviro consultant will contact you within the next 2 hours, to answer your questions and discuss your situation.