The CitySwitch Green Office program in Victoria is currently offering financial assistance for NABERS Energy assessment ratings (tenancy or whole building) for organisations signing up to CitySwitch Green Office before 31th Dec 2014.
Make sure your company takes advantage of this offer which is open to small, medium and large sized enterprises and not for profit organisations across Victoria.
Up to $9,000 is available per organisation to go towards the cost of your rating which must be undertaken by an Accredited Assessor and completed by 30th Jan 2015.
Once organisations gain a point of entry to energy efficiency, CitySwitch can then provide ongoing support as well as recognition for Signatory efforts including an annual awards program, toolkits, case studies and regular information sessions with other dedicated sustainable leaders. 
Ausnviro can perform your NABERS energy rating. Call 1300-CITYSWITCH  or email cityswitch@ausnviro.com.au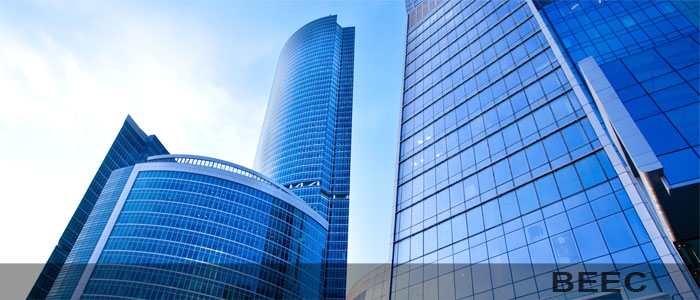 In line with the economy, the property market in Australia is in a period of sustained recovery; those looking to sell or lease a property are starting to see some real benefits to their business. Concerns about the cost and disruption to their business of BEEC and NABERS, as well as the difficulty of selling or renting out property, might have prevented those businesses from acting until relatively recently. Now is a good time for the market and for most businesses, that will mean needing a BEEC rating.
Now that the decision has been made, it is time to start looking at renewing the BEEC for properties and it is never too early to start the ball rolling on getting your property assessed ahead of its listing. It can take between six and eight weeks from initial application to finally getting your package so it might be a good idea to start early. You can help Ausnviro's Assessors by providing the following information from the beginning:
Gas and electricity bills for the previous twelve months
Documents that list in detail the net lettable area of the property
Lease document details
After-hours air conditioning logs
If all of this can be provided up front then it will make the process run smoother and faster and we can give you a far more accurate NABERS rating and CBD lighting assessment that you can pass on to potential customers and promote in the marketing literature for the property. It must be remembered that you are legally obliged to keep the records on any property over 2000sqm and produce a BEEC for any prospective client that wishes to see it – the NABERS rating especially must be present in the literature. Your property will also be listed on the Building Energy Efficiency Register.
The BEEC is valid for up to twelve months and will expire when either the NABERS rating or the Lighting Assessment comes up for renewal (whichever is first). There are advantages to constantly having these details up to date though, particularly when it leads to energy consumption awareness for buildings and that could lead to a reduction in your energy bills. Legally, it will only need to be updated ahead of any sale or prospective new period of lease.
NABERS: The NABERS rating is a national assessment that examines a wide range of attributes about your building's environmental performance. After the examination, the building is given a rating of 1-6 stars with 1 being the lowest, 3 being average" and 6 being exceptional
Tenancy Lighting Assessments: These provide important information on the major consumption area of commercial power usage – lighting. It measures the power density of the installed lighting system and works out the NLPD (Nominal Lighting Power Density) of the working area. It also looks at the capacity of the installed lighting
Future Developments
Before the election in 2013, the Federal Government announced plans to make present BEEC information available online. At present, the information on the database at the CBD website contains only historic data. With the recent release of the LEASA app for mobile devices, we are possibly a step closer to having all of the current BEEC data available, meaning that those businesses who seek energy efficiency as main attribute to new property will have an easier task in future.